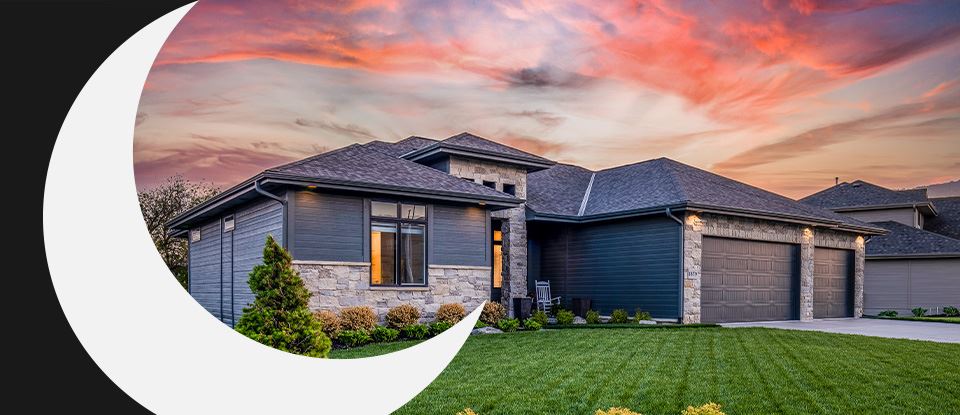 Delaware County Siding Services
Our Business Thrives On Your Satisfaction
Knowing you're proud of your home because of our products and services means you'll refer us to your family, friends, and neighbors. From your free initial consultation to the final days of installation, our team at Rest Easy Roofing will be there to ensure the job is done right. Your peace of mind throughout the new or replacement siding project is very important to us which is why you'll consistently see the same faces on the job from start to finish.
In need of siding services in Sunbury? Give us a call at (740) 327-5086 or reach out to Rest Easy Roofing online today to learn more!
Our Siding Services
Siding Repair
Whether your siding is damaged by a storm, mishap, or another cause, we can help. We can quickly repair your sidings leaks, cracks, damaged soffit, damaged fascia or missing panels.
Signs You Need Siding Repair
Cracks and Gaps: Cracks, gaps, or holes in your siding can allow moisture and pests to infiltrate, potentially causing further damage and compromising your home's insulation.
Fading and Discoloration: Siding that has lost its color or appears faded could indicate prolonged exposure to UV rays and weather, which may require repairs to maintain its appearance and protection.
Loose or Missing Siding Panels: Siding panels that are loose, hanging, or completely missing not only detract from your home's aesthetics but also expose it to potential water damage.
Warping: It is a tell tale sign that when your siding starts to look bent and begin warping, the underneath layer is rotting which means it's time for an upgrade.
Peeling Paint: If you notice that the walls inside of your home being showing signs of damage, it could mean that your siding is allowing moisture in towards the inside of your home, which means you need it replaced.
Mold or Mildew: If you begin seeing mold or mildew stains on your siding, there's a good chance you need to replace you siding.
Dry Rot: Many times, people will not be able to see that they actually have a dry rot issue. This is because a lot of the time it is hidden from view. You can test for dry rot by slightly tapping around the bottom of your siding and checking if it is still properly intact. If not, it may be time to replace.
Siding Installation
If your home needs new or replacement siding, let our experts handle it. We custom-bend each piece of siding to fit your home, allowing the best seal and protection possible.
Upgrade Your Property With New Siding
When you decide to repair or replace your siding you also add curb appeal to your home. Our knowledgeable staff will gladly assist you in choosing the perfect siding for it. We take care of everything from removing the currently installed siding to installing your brand new soffits and fascia. We are sure to do a thorough site clean-up after the job, leaving your property clean and tidy.
What Are the Benefits of Adding Siding to Your Home?
Siding installation is not just about enhancing the visual appeal of your home; it offers a wide range of practical benefits that contribute to its overall comfort, protection, and value. At Rest Easy Roofing, we believe that understanding these advantages can help you make an informed decision when considering new siding for your home.
The advantages of adding siding include:
Enhanced Curb Appeal: New siding can instantly transform the exterior of your home, giving it a fresh, updated look and boosting its curb appeal. With a variety of styles, colors, and textures available, you can achieve the aesthetic you desire.
Increased Home Value: Quality siding enhances your home's value by improving its appearance, energy efficiency, and overall condition. This can be a significant advantage if you plan to sell your home in the future.
Improved Energy Efficiency: Modern siding materials are designed to provide better insulation, reducing heat transfer between your home's interior and the outside environment. This leads to improved energy efficiency and lower heating and cooling costs.
Enhanced Insulation: Siding acts as an additional layer of insulation for your home, helping to regulate indoor temperatures, reduce drafts, and create a more comfortable living environment.
Protection Against the Elements: Quality siding serves as a protective barrier against rain, snow, wind, and other weather elements, shielding your home's structure and interior from potential damage.
Low Maintenance Requirements: New siding often requires minimal maintenance compared to older materials. Modern siding options are designed to resist fading, warping, and cracking, saving you time and effort in upkeep.
Moisture and Pest Resistance: Certain siding materials, such as vinyl and fiber cement, are highly resistant to moisture and pests, preventing potential issues like rot, mold, and insect infestations.
Longevity and Durability: Many siding materials are built to last for years, offering durability that stands up to various weather conditions and environmental factors without compromising their appearance.
Customization Options: Siding comes in a range of styles, colors, and finishes, allowing you to personalize the exterior of your home to match your unique taste and architectural style.
Reduced Maintenance Costs: Upgrading to new siding can reduce maintenance costs over time. You'll spend less on repairs, repainting, and other upkeep, ultimately saving you money in the long run.
Call Rest Easy Roofing Today
Siding installation offers an array of benefits that go beyond aesthetics, positively impacting your home's comfort, protection, and value. When you choose Rest Easy Roofing for your siding installation needs, you're not just enhancing your home's exterior – you're investing in a more efficient, durable, and visually appealing living space.
Give us a call at (740) 327-5086 or contact us online to schedule your siding installation or repair in Sunbury, OH!
Hear What Our Customers Say
Reviews & Testimonials
At Rest Easy Roofing, your satisfaction is our priority! See for yourself what our customers have to say about working with us.
"The price was very reasonable!"

They did a great job installing gutter topper on our gutters. They cleaned the gutters thoroughly before installing the ...

- Steve

"Value and quality of service can't be beat."

Great price, great service, professional installation. I was gone at work all day and came home to everything being cleaned ...

- Jarred

"Honest company that could handle all our roofing repairs!"

After a storm damaged my father's home I reached out to Rest Easy Roofing for help and I couldn't be happier. They came out ...

- Nicole Blake

"Excellent workmanship!"

These guys do a fabulous job. Top to bottom. The integrity and personal touch goes hand in hand with their excellent ...

- Hal B. B.

"Professional and clean!"

Crew went right to work and kept working through a cold rain. They did a great job cleaning up all materials and made several ...

- James H.

"Their commitment was a 100% on time!"

I would highly recommend Rest Easy Roofing. The entire process was executed as explained. Their commitment was a 100% on ...

- Diane Peterson