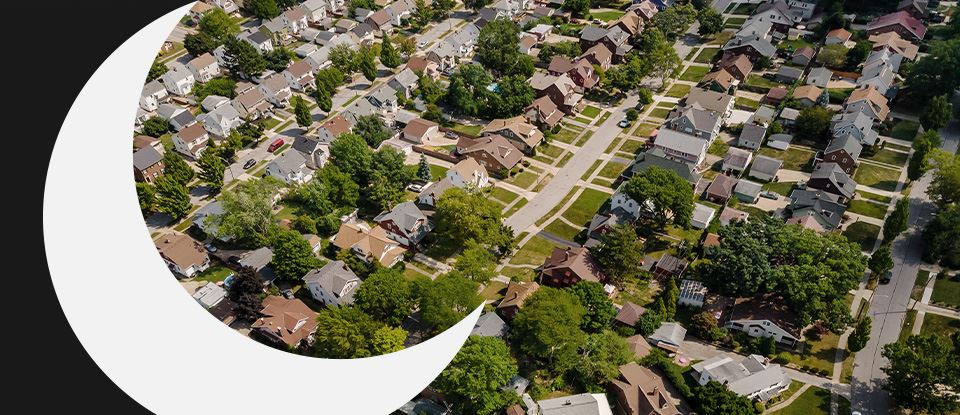 Lewis Center Ohio Roofing Company
Available Around the Clock in Lewis Center and the Surrounding Areas
At Rest Easy Roofing, we are proud to offer top-notch roofing services to our customers in Lewis Center, Ohio. Our experienced team of professionals can handle any job, from installing a new roof or making repairs on an older one to replacing gutters or siding. We take great pride in using the highest-quality materials that are built to last and can provide optimal strength and protection for your home. Additionally, we will thoroughly inspect your entire roof system to identify any potential areas of concern and repair or replace them accordingly. Our goal is always to ensure that our customers feel safe and secure while also enjoying greater comfort inside their homes. If you're looking for reliable roofing services in Lewis Center, Rest Easy Roofing is here for you!
Why Get Your Roofing Services from Rest Easy Roofing?
Family-owned and operated
Over 19 years of experience
Fully licensed and insured
Offering free estimates and same-day appointments whenever possible
Available 24/7 for emergency services
Flexible financing and payment plans
Excellent equipment warranties
Grounded in values of safety, security, and service
From the roof that protects it to the siding that covers it, Rest Easy Roofing has services to care for every inch of your Lewis Center home's exterior. Call (740) 762-4669 to request your free estimate today!
About Our Lewis Center Roofing Services
Roof Installation and Replacement: We provide high-quality roof installation and replacement services, ensuring that the job is done perfectly. All of our materials are designed for optimal strength and protection to keep your home safe from the elements.
Roof Repair: Our experienced team can quickly identify any problem areas and make necessary repairs or replacements using premium materials for added strength and durability.
Roof Maintenance: Regular maintenance is essential in keeping your roof in top condition. We provide specialized cleaning as well as inspections to ensure that any potential problems are identified and addressed before they become major issues.
Roof Inspections: In order to ensure that your roof remains sound at all times, we provide thorough inspections that look for signs of wear, damage, mold growth, or incorrect installation.
Attic Roof Ventilation: Proper attic ventilation helps reduce energy costs while keeping your home comfortable no matter the time of year. We have a variety of solutions to help ensure adequate ventilation throughout the area.
Commercial Roofing: We also provide commercial roofing services to businesses throughout Lewis Center and beyond. Our team will work with you to find the best materials and solutions for protecting your business from the elements.
Gutter Services: Blocked gutters can cause water damage over time if not addressed quickly; luckily, we offer gutter cleaning and repair services so you don't have to worry about any nasty surprises down the line!
Siding Services: Finally, we also offer siding installation or repair services so you can enjoy peace of mind knowing that your home is fully protected against anything nature throws its way!
Rest Easy – We're Here for All of Your Roofing Emergencies
At Rest Easy Roofing, we strive to provide the best roofing services available in Lewis Center. That's why we make sure that we're available 24/7 in the event that one of our customers encounters a roofing emergency. With our emergency roof repair services, you can have peace of mind knowing that no matter what time of day or what season it is, if an issue arises with your roof, we are here to help. We understand that having a safe and secure roof over your head is essential for protecting both you and your family from the elements. Our team of experienced technicians will work quickly to identify any problem areas and make necessary repairs or replacements using premium materials for added strength and durability.
When it comes to all things roofing, Rest Easy Roofing has your back. Call (740) 762-4669 or reach out to our Lewis Center roofers online today to request a free estimate, a same-day appointment, or emergency services!
Hear What Our Customers Say
Reviews & Testimonials
At Rest Easy Roofing, your satisfaction is our priority! See for yourself what our customers have to say about working with us.
"The price was very reasonable!"

They did a great job installing gutter topper on our gutters. They cleaned the gutters thoroughly before installing the ...

- Steve

"Value and quality of service can't be beat."

Great price, great service, professional installation. I was gone at work all day and came home to everything being cleaned ...

- Jarred

"Honest company that could handle all our roofing repairs!"

After a storm damaged my father's home I reached out to Rest Easy Roofing for help and I couldn't be happier. They came out ...

- Nicole Blake

"Excellent workmanship!"

These guys do a fabulous job. Top to bottom. The integrity and personal touch goes hand in hand with their excellent ...

- Hal B. B.

"Professional and clean!"

Crew went right to work and kept working through a cold rain. They did a great job cleaning up all materials and made several ...

- James H.

"Their commitment was a 100% on time!"

I would highly recommend Rest Easy Roofing. The entire process was executed as explained. Their commitment was a 100% on ...

- Diane Peterson