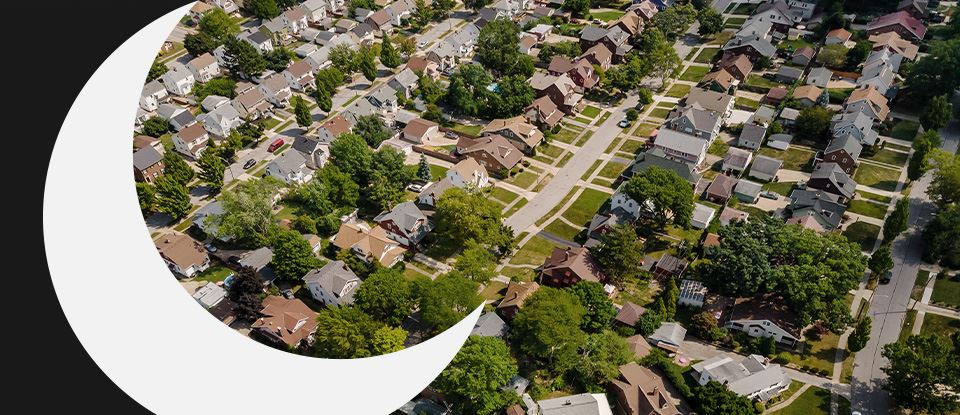 Powell Ohio Roofing Company
24/7 Roofing Services in Powell and the Surrounding Areas
Rest Easy Roofing proudly offers residents in Powell, Ohio a full suite of roofing services tailored to their individual needs. Our experienced technicians are equipped to handle all types of roof repairs, from minor leak repairs and shingle replacements to full roof replacements. No matter what type of service you need, we guarantee quick and efficient results that will keep your home safe and secure for years to come. We use only the highest quality materials and offer affordable pricing options so that everyone can benefit from our superior services. Whether you're looking for routine maintenance or emergency repair services, you can trust Rest Easy Roofing to keep your home protected no matter what.
What Can Our Powell Roofers Help You With Today?
Roof Installation and Replacement: At Rest Easy Roofing, we offer complete roof installation and replacement services for Powell residents. Our professional technicians are trained to install a variety of roof types, including asphalt shingle roofs, metal roofs, and other specialty designs. We use only the finest materials to ensure maximum protection and longevity regardless of the weather conditions.
Roof Repair: From minor leaks to major storm damage, our team of experienced technicians can handle all types of repair jobs in Powell with efficiency and precision. We use the latest technology to quickly identify problem areas and make necessary repairs with minimal disruption to your home.
Roof Maintenance: Regular maintenance is essential for keeping your roof in top condition throughout the year. Our qualified technicians will inspect your roof for any signs of wear and tear, clean debris from gutters, replace broken shingles or tiles, and make necessary adjustments to ensure that everything is working properly.
Roof Inspections: Before making any repairs or replacements to your Powell home's roof, our team will conduct a full inspection to check for any potential issues or hazards that could cause problems down the road. Once we've identified any problematic areas, we'll provide an accurate assessment so you can make informed decisions about what type of service you need.
Attic Roof Ventilation: This service ensures adequate air circulation within your attic space by installing vents that help reduce excess heat buildup during the summer months and prevent moisture buildup during wet weather seasons. Poor ventilation can lead to serious damage if left unaddressed so prompt action is essential in keeping your home safe and comfortable year-round.
Commercial Roofing: Whether you're looking for new construction services or existing building repairs for a commercial property in Powell, Rest Easy Roofing has got you covered! Our skilled contractors have experience working on a variety of projects involving flat roofs, low-sloped roofs, and steep-slope applications - no matter how large or small the job may be our experts are here to help.
Emergency Roof Repair: In times when you need urgent assistance due to storm damage or other unexpected issues with your roofing system in Powell, rest assured that Rest Easy Roofing has what it takes to help. Our team members are available 24/7 so that we can resolve even the most pressing emergencies quickly and efficiently before further damage occurs.
Gutter Services: Gutter systems play an important role in protecting your property from water damage by redirecting water away from foundation walls and other vulnerable areas around your home. If any aspect of your gutter system becomes damaged due to age, storms, or clogs, it's important that it gets repaired immediately. That's why Rest Easy Roofing offers expert gutter repair services for all types of homes in Powell.
Siding Services: High-quality siding not only adds aesthetic value to a house but also acts as an extra layer of protection against harsh weather conditions. To maintain this protection, it's important that siding be installed correctly or repaired promptly when signs of wear develop. Our skilled contractors at Rest Easy Roofing specialize in both vinyl siding installation & repair services as well as fiber cement siding service options – giving homeowners living in & around Powell plenty of choices when it comes time to upgrade their exteriors.
To request a free estimate for any of our services, call our Powell roofing team at (740) 327-5086 today!
About Rest Easy Roofing
At Rest Easy Roofing, we are committed to providing our clients in Powell and the surrounding areas with high-quality roofing and related services. We focus on delivering customer satisfaction through professional workmanship, reliable customer service, and fair pricing. We never cut corners or use subpar materials; instead, we take pride in making sure your project is done right the first time. Our team of licensed, insured, and experienced technicians has over 19 years of experience, values safety above all else, and follows strict industry standards to ensure that your roof is secure and energy efficient. Furthermore, we are dedicated to providing prompt customer service so that you can get the help you need quickly. Above all else, our primary goal is to provide dependable roofing solutions that last for years to come so you can rest easy knowing your home is in good hands!
Rest Easy Roofing Offers Powell Customers:
Family-oriented service
Financing, payment plans, and equipment warranties
Free estimates
24/7 emergency availability
Same-day appointments whenever possible
And more!
See what our Powell roofers can do for you – call (740) 327-5086 or reach out to us online today!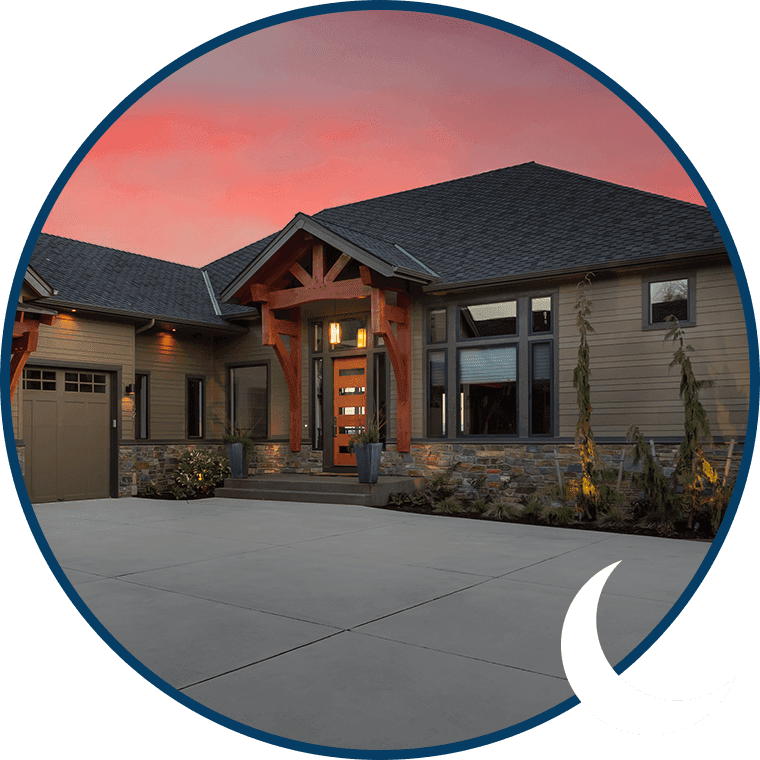 Hear What Our Customers Say
Reviews & Testimonials
At Rest Easy Roofing, your satisfaction is our priority! See for yourself what our customers have to say about working with us.
"The price was very reasonable!"

They did a great job installing gutter topper on our gutters. They cleaned the gutters thoroughly before installing the ...

- Steve

"Value and quality of service can't be beat."

Great price, great service, professional installation. I was gone at work all day and came home to everything being cleaned ...

- Jarred

"Honest company that could handle all our roofing repairs!"

After a storm damaged my father's home I reached out to Rest Easy Roofing for help and I couldn't be happier. They came out ...

- Nicole Blake

"Excellent workmanship!"

These guys do a fabulous job. Top to bottom. The integrity and personal touch goes hand in hand with their excellent ...

- Hal B. B.

"Professional and clean!"

Crew went right to work and kept working through a cold rain. They did a great job cleaning up all materials and made several ...

- James H.

"Their commitment was a 100% on time!"

I would highly recommend Rest Easy Roofing. The entire process was executed as explained. Their commitment was a 100% on ...

- Diane Peterson