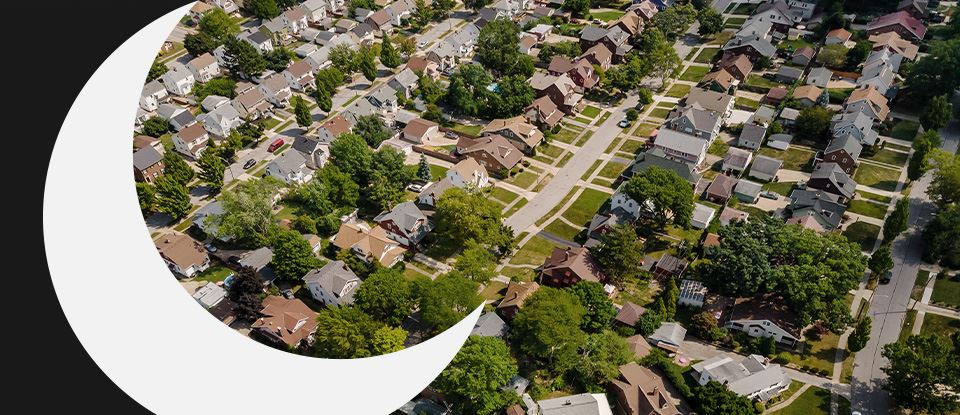 Westerville Ohio Roofing Company
Here to Make Sure Our Westerville Neighbors are Comfortable and Protected
Residents of Westerville, Ohio can trust Rest Easy Roofing to provide a full range of roofing services to meet their needs. We specialize in installation, repair, and maintenance for all types of roofs, including asphalt shingle, metal, and flat commercial roofs. Our experienced technicians use high-quality materials and the latest technology to accurately identify problem areas and make necessary repairs in a timely manner. In addition to roofing services, we also offer attic ventilation systems that improve air circulation by reducing excess heat buildup during summer months as well as gutter and siding repair and installation. Our team is dedicated to providing prompt customer service so you can get the help you need quickly. Above all else, our primary goal is to provide dependable roofing solutions that last for years to come so you can rest easy knowing your home is in good hands!
What Roofing Services Do We Offer?
Roof Installation and Replacement: Our experienced technicians are trained to install high-quality asphalt shingle roofs, metal roofs, and other specialty designs using only the best materials.
Roof Repair: Our professional repair services can quickly take care of damage from storms or age.
Roof Maintenance: Keep your roof in pristine condition with our regular maintenance services that include inspecting your roof for any signs of wear and tear as well as cleaning gutters and replacing broken shingles or tiles.
Attic Roof Ventilation: Make sure your attic has adequate air circulation with our ventilation system installation services that help reduce excess heat buildup during summer months.
Gutter Services: Gutter systems play an important role in protecting your house from water damage; if any part of your gutter system becomes damaged due to age or storms we can provide expert repair services promptly.
Siding Services: High-quality siding adds aesthetic value and protection from harsh weather conditions; we specialize in both vinyl siding installation & repair as well as fiber cement siding service options.
See what we can do for your roof – call our Westerville roofers at (740) 327-5086 today to request a free estimate!
When Should You Call Rest Easy Roofing?
There are a number of situations in which you should call Rest Easy Roofing for help. If you have recently experienced severe storms or other weather conditions, it is important to inspect your roof for any damage that may have occurred. If your roof is old and has not been serviced recently, you should have it inspected to look for any signs of wear and tear. Additionally, if you notice any problems with your gutter systems or siding, such as leaks or cracks, these should be addressed immediately as they can cause further damage to your house. Finally, if your attic is suffering from excessive heat buildup due to inadequate air circulation you should contact us to discuss our ventilation services right away. No matter the situation, our team at Rest Easy Roofing stands ready to provide prompt and reliable service!
Are You Dealing With a Roofing Emergency?
No one wants to experience a roofing emergency, but when they do arise it's important to know that help is available. A roofing emergency is any situation in which an immediate repair needs to be made in order to prevent further damage from occurring. Examples of these emergencies include leaks, cracks, and fallen debris. In these situations, it's important to act quickly before the problem worsens. Fortunately, Rest Easy Roofing offers 24/7 emergency services so you can get the help you need right away. Our experienced technicians are highly trained and ready to make any necessary repairs to protect your home and belongings from further damage. Don't let a roofing emergency put your family at risk; contact Rest Easy Roofing as soon as possible for reliable service you can trust.
To request emergency services, a same-day service appointment, or just a free estimate, call Rest Easy Roofing at (740) 327-5086 or contact our Westerville roofing team online today!
Hear What Our Customers Say
Reviews & Testimonials
At Rest Easy Roofing, your satisfaction is our priority! See for yourself what our customers have to say about working with us.
"The price was very reasonable!"

They did a great job installing gutter topper on our gutters. They cleaned the gutters thoroughly before installing the ...

- Steve

"Value and quality of service can't be beat."

Great price, great service, professional installation. I was gone at work all day and came home to everything being cleaned ...

- Jarred

"Honest company that could handle all our roofing repairs!"

After a storm damaged my father's home I reached out to Rest Easy Roofing for help and I couldn't be happier. They came out ...

- Nicole Blake

"Excellent workmanship!"

These guys do a fabulous job. Top to bottom. The integrity and personal touch goes hand in hand with their excellent ...

- Hal B. B.

"Professional and clean!"

Crew went right to work and kept working through a cold rain. They did a great job cleaning up all materials and made several ...

- James H.

"Their commitment was a 100% on time!"

I would highly recommend Rest Easy Roofing. The entire process was executed as explained. Their commitment was a 100% on ...

- Diane Peterson