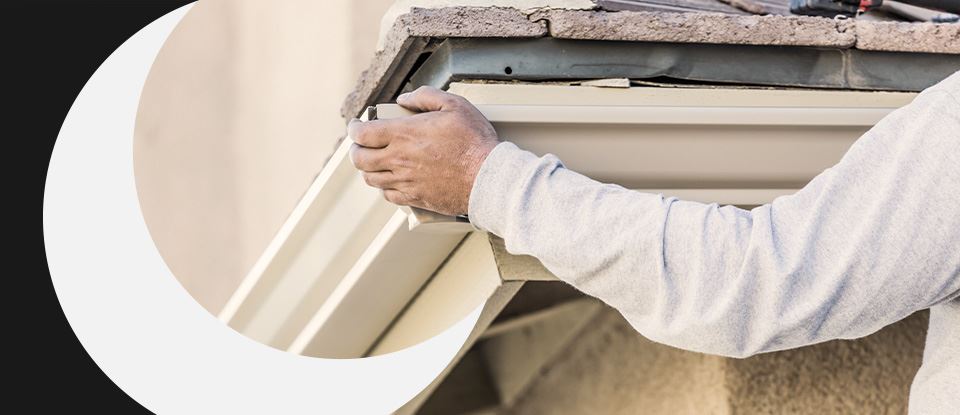 Delaware County Gutter Repair
Providing Professional Gutter Repair for Customers in Delaware County and the Surrounding Areas
When your gutters are clogged or damaged, it's important to get them fixed as soon as possible. Without proper drainage, your foundation, landscaping, and even interior floors can be at risk for water damage. At Rest Easy Roofing, we offer comprehensive gutter repairs in Delaware County and the surrounding areas. We also offer gutter installation, maintenance, and cleaning services.
For more information about our gutter repair services or to schedule an appointment, contact us today at (740) 327-5086!
Gutter Repair Services We Provide
At Rest Easy Roofing, we offer a variety of gutter repair services to ensure your gutters are working properly and keeping your home safe from water damage. Our certified technicians can repair any type of gutter and offer solutions for any problem.
We offer gutter repair services for:
Gutters
Leaf guards
Downspouts
Fascia
We can also repair damaged soffits, which are the edges of your roof that extend past your home's exterior walls. If you're unsure what your gutters, downspouts, and fascia are made of, don't hesitate to give us a call—we can help you identify the materials used in your gutters and give you advice on how to fix them.
What Causes Gutters to Leak?
Gutters are designed to channel rainwater away from your home and direct it to a drainage point, such as a storm drain or a water collection point. However, if your gutters are damaged, clogged, or misaligned, they can't do their job.
This can cause water to pool around your foundation and cause water damage. It can also cause excess water to flow into your basement.
Gutters can leak for the following reasons:
Damaged or clogged gutters
Gutters that are misaligned
Leaky seams
Cracked downspouts
Overflowing water collection points
If your gutters are damaged, clogged, misaligned, or leaking, it's important to get them fixed as soon as possible. Otherwise, you could end up with water damage to your home.
Signs You Need Gutter Repair
Your gutter system plays a crucial role in protecting your home from water damage. When functioning properly, they channel rainwater away from your roof, walls, and foundation, preventing costly issues. However, over time, gutters can experience wear and tear, leading to problems that require timely repair. At Rest Easy Roofing, we want to ensure your gutters are in optimal condition.
Here are some signs that indicate you may need gutter repair:
Overflowing Gutters: If you notice water overflowing from your gutters during rainfall, it's a clear indication that something is amiss. Clogs, blockages, or improper pitch can prevent water from flowing freely, leading to overflow. Professional gutter repair will address the underlying issue and restore proper water flow.
Sagging or Pulling Away Gutters: Gutters that are sagging or pulling away from the roofline are a cause for concern. This can occur due to loose fasteners, damaged hangers, or excessive debris weighing down the gutters. Ignoring this problem can result in further damage to the gutter system and potential structural issues. Prompt gutter repair will stabilize and reattach the gutters, ensuring they function as intended.
Visible Cracks or Holes: Inspect your gutters for any visible cracks or holes. These can occur due to corrosion, impact damage, or age-related deterioration. Even small cracks or holes can lead to water leakage, which can damage your home's exterior and foundation over time. Professional gutter repair will seal these openings, preventing further water infiltration.
Peeling Paint or Staining: If you notice peeling paint or staining on the exterior walls beneath your gutters, it's a sign that water is not properly draining from the gutters. This can occur when gutters are damaged, misaligned, or not effectively directing water away from the house. Gutter repair will address the underlying issue, preventing further water damage to your home's exterior.
Erosion or Pooling Water: Take a walk around your property after rainfall and observe the areas near the foundation. If you notice erosion or pooling water instead of proper drainage, it could be due to faulty gutters. Gutter repair will ensure that water is directed away from the foundation, preventing potential structural damage and basement flooding.
Peeling or Damaged Fascia: The fascia boards behind your gutters can suffer damage when gutters are not functioning properly. Excessive moisture caused by gutter issues can lead to wood rot, peeling paint, or even insect infestations. Gutter repair will address the root cause and protect the integrity of your fascia boards.
If you notice any of these signs, it's essential to act promptly and seek professional gutter repair services. At Rest Easy Roofing, our skilled team will assess the condition of your gutters, identify the underlying issues, and provide effective repair solutions.
---
Don't let damaged gutters compromise the safety and integrity of your home—contact us today for reliable gutter repair services.
---
Schedule Your Gutter Repairs Today!
Your gutters are an important part of your home's drainage system. They direct rainwater away from your foundation and protect your home from water damage. However, if your gutters are clogged, damaged, or misaligned, their job is compromised.
At Rest Easy Roofing, we offer gutter repair services in Sunbury and surrounding areas. We can help you fix any problem with your gutters and recommend maintenance schedules to keep them in good condition.
Call us today at (740) 327-5086 or contact us online to schedule your gutter repair in Delaware County.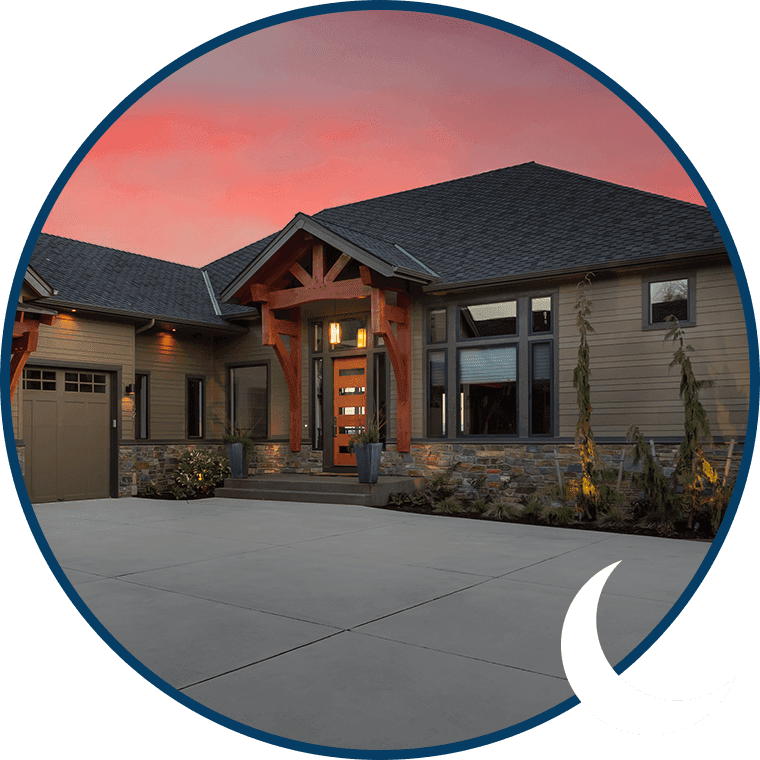 Hear What Our Customers Say
Reviews & Testimonials
At Rest Easy Roofing, your satisfaction is our priority! See for yourself what our customers have to say about working with us.
"The price was very reasonable!"

They did a great job installing gutter topper on our gutters. They cleaned the gutters thoroughly before installing the ...

- Steve

"Value and quality of service can't be beat."

Great price, great service, professional installation. I was gone at work all day and came home to everything being cleaned ...

- Jarred

"Honest company that could handle all our roofing repairs!"

After a storm damaged my father's home I reached out to Rest Easy Roofing for help and I couldn't be happier. They came out ...

- Nicole Blake

"Excellent workmanship!"

These guys do a fabulous job. Top to bottom. The integrity and personal touch goes hand in hand with their excellent ...

- Hal B. B.

"Professional and clean!"

Crew went right to work and kept working through a cold rain. They did a great job cleaning up all materials and made several ...

- James H.

"Their commitment was a 100% on time!"

I would highly recommend Rest Easy Roofing. The entire process was executed as explained. Their commitment was a 100% on ...

- Diane Peterson