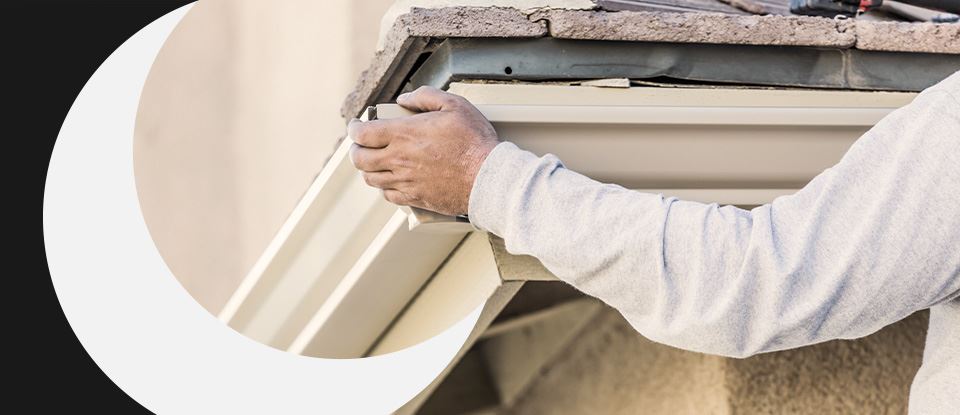 Delaware County Gutter Repairs
When your gutters are clogged or damaged, it's important to get them fixed as soon as possible. Without proper drainage, your foundation, landscaping, and even interior floors can be at risk for water damage. At Rest Easy Roofing, we offer comprehensive gutter repairs in Delaware County and the surrounding areas. We also offer gutter installation, maintenance, and cleaning services.
For more information about our gutter repair services or to schedule an appointment, contact us today at (740) 762-4669!
How Often Should I Clean My Gutters?
It's important to keep your gutters clean and free of debris, especially during the rainy season. However, cleaning your gutters isn't something you should do once a year—it should be a regular part of your home maintenance routine.
At Rest Easy Roofing, we recommend cleaning your gutters at least twice a year. If you live in an area with a lot of trees or if you have recently had a lot of rain, you should clean your gutters more often.
Some of the signs that you need to clean your gutters include:
Sagging or bulging gutters
Gutters that are filled with debris
Water pooling around the foundation of your home
If you're unsure how often you should clean your gutters, just give us a call. We can help you determine the best cleaning schedule for your home and give you tips on how to clean your gutters properly.
What Causes Gutters to Leak?
Gutters are designed to channel rainwater away from your home and direct it to a drainage point, such as a storm drain or a water collection point. However, if your gutters are damaged, clogged, or misaligned, they can't do their job.
This can cause water to pool around your foundation and cause water damage. It can also cause excess water to flow into your basement.
Gutters can leak for the following reasons:
Damaged or clogged gutters
Gutters that are misaligned
Leaky seams
Cracked downspouts
Overflowing water collection points
If your gutters are damaged, clogged, misaligned, or leaking, it's important to get them fixed as soon as possible. Otherwise, you could end up with water damage to your home.
Gutter Repair Services We Provide
At Rest Easy Roofing, we offer a variety of gutter repair services to ensure your gutters are working properly and keeping your home safe from water damage. Our certified technicians can repair any type of gutter and offer solutions for any problem.
We offer gutter repair services for:
Gutters
Leaf guards
Downspouts
Fascia
We can also repair damaged soffits, which are the edges of your roof that extend past your home's exterior walls. If you're unsure what your gutters, downspouts, and fascia are made of, don't hesitate to give us a call—we can help you identify the materials used in your gutters and give you advice on how to fix them.
Schedule Your Gutter Repairs Today!
Your gutters are an important part of your home's drainage system. They direct rainwater away from your foundation and protect your home from water damage. However, if your gutters are clogged, damaged, or misaligned, their job is compromised. At Rest Easy Roofing, we offer gutter repair services in Sunbury and surrounding areas. We can help you fix any problem with your gutters and recommend maintenance schedules to keep them in good condition.
Call us today at (740) 762-4669 or contact us online to schedule your gutter repair in Delaware County.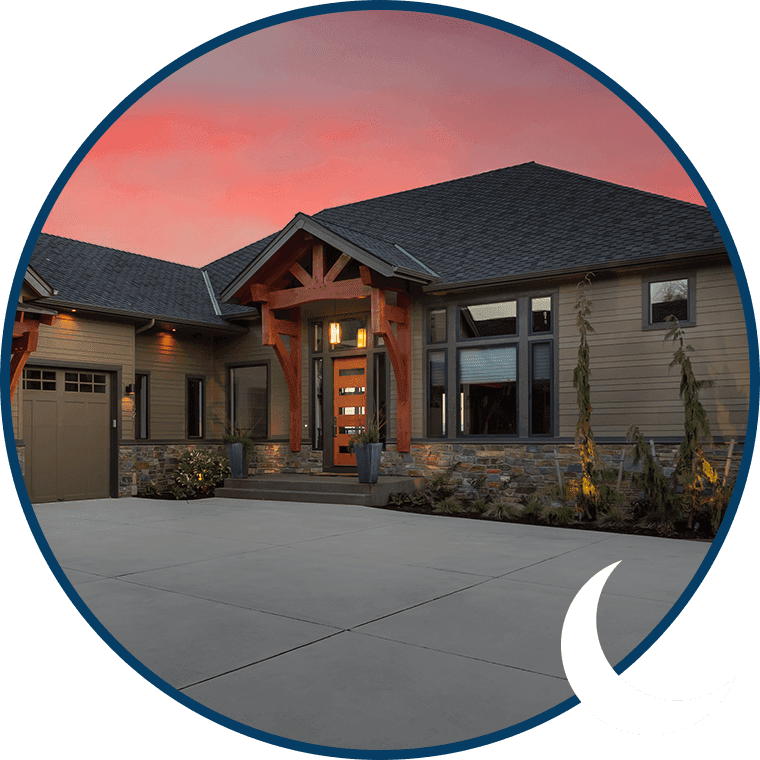 Hear What Our Customers Say
Reviews & Testimonials
At Rest Easy Roofing, your satisfaction is our priority! See for yourself what our customers have to say about working with us.
"The price was very reasonable!"

They did a great job installing gutter topper on our gutters. They cleaned the gutters thoroughly before installing the ...

- Steve

"Value and quality of service can't be beat."

Great price, great service, professional installation. I was gone at work all day and came home to everything being cleaned ...

- Jarred

"Honest company that could handle all our roofing repairs!"

After a storm damaged my father's home I reached out to Rest Easy Roofing for help and I couldn't be happier. They came out ...

- Nicole Blake

"Excellent workmanship!"

These guys do a fabulous job. Top to bottom. The integrity and personal touch goes hand in hand with their excellent ...

- Hal B. B.

"Professional and clean!"

Crew went right to work and kept working through a cold rain. They did a great job cleaning up all materials and made several ...

- James H.

"Their commitment was a 100% on time!"

I would highly recommend Rest Easy Roofing. The entire process was executed as explained. Their commitment was a 100% on ...

- Diane Peterson