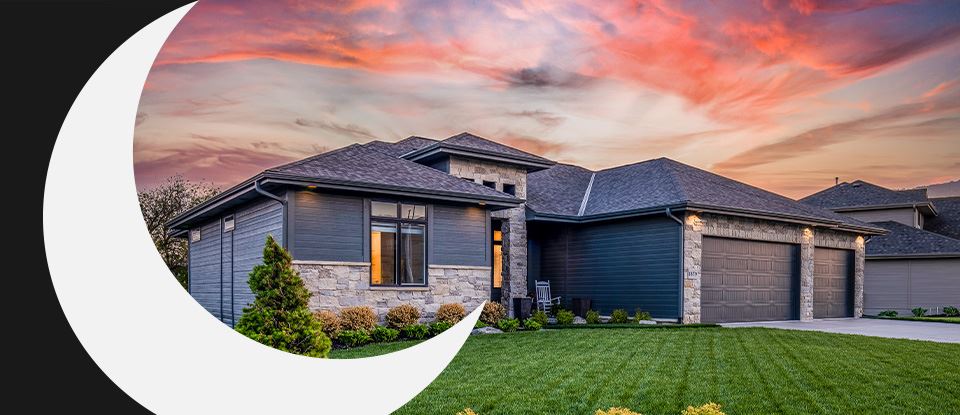 Delaware County Shingle Roofing Services
Asphalt Shingle Roofing services for Customers in Delaware County and the Surrounding Areas
Rest Easy Roofing offers high-quality shingle roofing services to meet the specific needs of our clients. We use top-rated materials and advanced techniques in our shingle roof installations, ensuring that all components are securely fastened and watertight. Our experienced technicians work hard to ensure that your new shingle roof is properly ventilated and waterproofed, maximizing the life of your roof while reducing energy costs.
At Rest Easy Roofing, safety is always a priority. We follow industry standards and regulations when installing a new shingle roof, using only certified materials to deliver superior results. Furthermore, we carry out routine maintenance and repairs to identify any potential issues before they become too expensive or dangerous. When you get your shingle roof from our team, you can trust that your family will be able to rest easy under it.
The Benefits of Asphalt Shingle Roofing
Cost-Effective: Asphalt shingle roofing is one of the most cost-effective options, offering affordable protection for any home.
Durability: High-quality asphalt shingles are designed to last at least 15 years, making them ideal for long-term use.
Versatility: Asphalt shingles come in a range of styles, colors, and textures, allowing you to customize your roof's look according to your preferences.
Easy Maintenance: Asphalt roofs require minimal maintenance and are easy to repair if any issues arise during their lifetime.
Fire Resistance: Inherently fire-resistant, asphalt shingle roofs provide a layer of protection from potential fires or sparks from other sources.
For all things related to shingle roofing, trust that you're in good hands with Rest Easy Roofing. Call our Delaware County office at (740) 327-5086 today to get started with a free estimate!
We Make Repairing Shingle Roofs Easy
Rest Easy Roofing makes repairing and restoring your shingle roof easy. Whatever issue you may be facing with your shingle roof – from cracked or missing shingles to leaks, ponding water, or wind damage – our experienced technicians can help diagnose and repair the problem quickly and efficiently. With years of experience in the industry, we have comprehensive knowledge and expertise in identifying, assessing, and resolving all types of shingle roof issues. We use up-to-date methods and state-of-the-art materials for a reliable solution that will last long into the future. Get in touch with Rest Easy Roofing today to get your shingle roof repaired at an affordable price!
Trust Us to Take Care of All of Your Shingle Roofing Needs
When you work with the team at Rest Easy Roofing, you can trust that we will provide quality shingle roofing solutions that keep your home and family safe and comfortable. Our experienced technicians are experts in residential roofing and have years of experience identifying issues, solving problems, and providing repair and installation services. Our comprehensive approach ensures that any issues with your shingle roof are fixed quickly, efficiently, and cost-effectively to minimize disruption to your life. With up-to-date materials and methods, you can rely on us to deliver high-quality results that stand the test of time. Get in touch with our friendly team today to get the peace of mind that comes with knowing your shingle roof is in the best hands.
To request a free estimate, a same-day appointment, or emergency services from Rest Easy Roofing, call (740) 327-5086 today!
Hear What Our Customers Say
Reviews & Testimonials
At Rest Easy Roofing, your satisfaction is our priority! See for yourself what our customers have to say about working with us.
"The price was very reasonable!"

They did a great job installing gutter topper on our gutters. They cleaned the gutters thoroughly before installing the ...

- Steve

"Value and quality of service can't be beat."

Great price, great service, professional installation. I was gone at work all day and came home to everything being cleaned ...

- Jarred

"Honest company that could handle all our roofing repairs!"

After a storm damaged my father's home I reached out to Rest Easy Roofing for help and I couldn't be happier. They came out ...

- Nicole Blake

"Excellent workmanship!"

These guys do a fabulous job. Top to bottom. The integrity and personal touch goes hand in hand with their excellent ...

- Hal B. B.

"Professional and clean!"

Crew went right to work and kept working through a cold rain. They did a great job cleaning up all materials and made several ...

- James H.

"Their commitment was a 100% on time!"

I would highly recommend Rest Easy Roofing. The entire process was executed as explained. Their commitment was a 100% on ...

- Diane Peterson