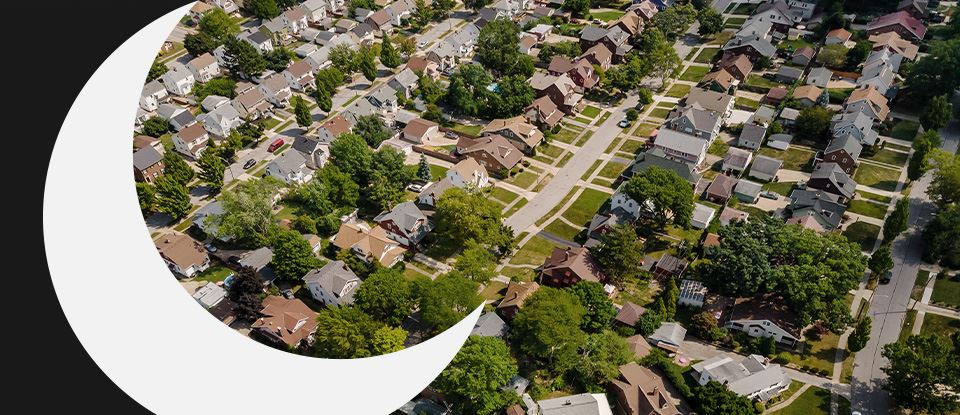 Sunbury Ohio Roofing Company
Roof Installations, Repairs, and More Available 24/7 in Sunbury
Rest Easy Roofing offers a wide range of roofing services to customers in Sunbury, Ohio. From basic roof repairs and installations to full roof replacements and gutter systems, we can handle all needs related to residential and commercial roofing. Our experienced professionals understand the importance of quality workmanship and customer satisfaction at every stage of the service. We use only the best materials available to ensure lasting results that provide protection and comfort for many years to come. Whether you need minor repairs or a full replacement, Rest Easy Roofing is here to assist with your unique needs.
Call Our Sunbury Roofers if You're Dealing With:
Water Leaks: Our experienced technicians can pinpoint the exact source of a leak and repair it with quality materials to ensure long-term protection.
Missing or Damaged Shingles: Over time, shingles may become damaged from wind, sun exposure, age, or other factors. We can replace worn or missing shingles for optimal performance and appearance.
Poor Insulation: Inadequate insulation can lead to energy waste and higher bills. Our team can inspect your existing insulation and recommend any necessary upgrades.
Mold or Mildew Growth: Mold and mildew can cause costly damage if left unchecked. We provide thorough cleaning services in order to remove persistent debris or growths.
Improper Installation: Poorly installed roofs are prone to premature failure due to improper ventilation or drainage systems. Rest Easy Roofing uses best practices when performing any installation service in order to maximize performance over time.
Whether you need help with your shingles, your skylight, or your attic ventilation, Rest Easy Roofing has all of the quality roofing services you're looking for and more. Call our Sunbury Roofers at (740) 327-5086 today to request a free estimate!
Here to Help Your Family Rest Easy
At Rest Easy Roofing, we are dedicated to helping our customers in Sunbury and the surrounding areas feel safe, secure, and comfortable under their roofs. Our experienced team of professionals takes great pride in providing superior roofing solutions that are built to last. We use only the highest quality materials to ensure optimal strength and protection. Our technicians carefully inspect every inch of your roof system to identify any potential issues and perform repairs or replacements accordingly. Additionally, our services can improve insulation and ventilation levels for even greater comfort inside your home. Rest Easy Roofing is committed to providing exceptional service and customer satisfaction with every job we take on. Our goal is to ensure that you have peace of mind knowing that your roof is reliable and sound above you.
Emergency Roofing Services in Sunbury
At Rest Easy Roofing, we understand the importance of always having a secure and reliable roof. That's why we provide emergency roofing services to our customers in the Sunbury area. Our team of experienced professionals can quickly assess any damage and address it right away so that you won't be further affected or inconvenienced. Whether you're dealing with storm damage, water leaks, or rotting supports, you can trust us to provide quick and effective solutions that won't keep you waiting. We also understand that emergencies don't always fit into your budget - which is why we offer flexible financing options to help make repairs more affordable. With Rest Easy Roofing on your side, you can have peace of mind knowing that your roof is protected in any situation.
Start working with our Sunbury roofers today by calling (740) 327-5086 or sending us a message online!
Hear What Our Customers Say
Reviews & Testimonials
At Rest Easy Roofing, your satisfaction is our priority! See for yourself what our customers have to say about working with us.
"The price was very reasonable!"

They did a great job installing gutter topper on our gutters. They cleaned the gutters thoroughly before installing the ...

- Steve

"Value and quality of service can't be beat."

Great price, great service, professional installation. I was gone at work all day and came home to everything being cleaned ...

- Jarred

"Honest company that could handle all our roofing repairs!"

After a storm damaged my father's home I reached out to Rest Easy Roofing for help and I couldn't be happier. They came out ...

- Nicole Blake

"Excellent workmanship!"

These guys do a fabulous job. Top to bottom. The integrity and personal touch goes hand in hand with their excellent ...

- Hal B. B.

"Professional and clean!"

Crew went right to work and kept working through a cold rain. They did a great job cleaning up all materials and made several ...

- James H.

"Their commitment was a 100% on time!"

I would highly recommend Rest Easy Roofing. The entire process was executed as explained. Their commitment was a 100% on ...

- Diane Peterson